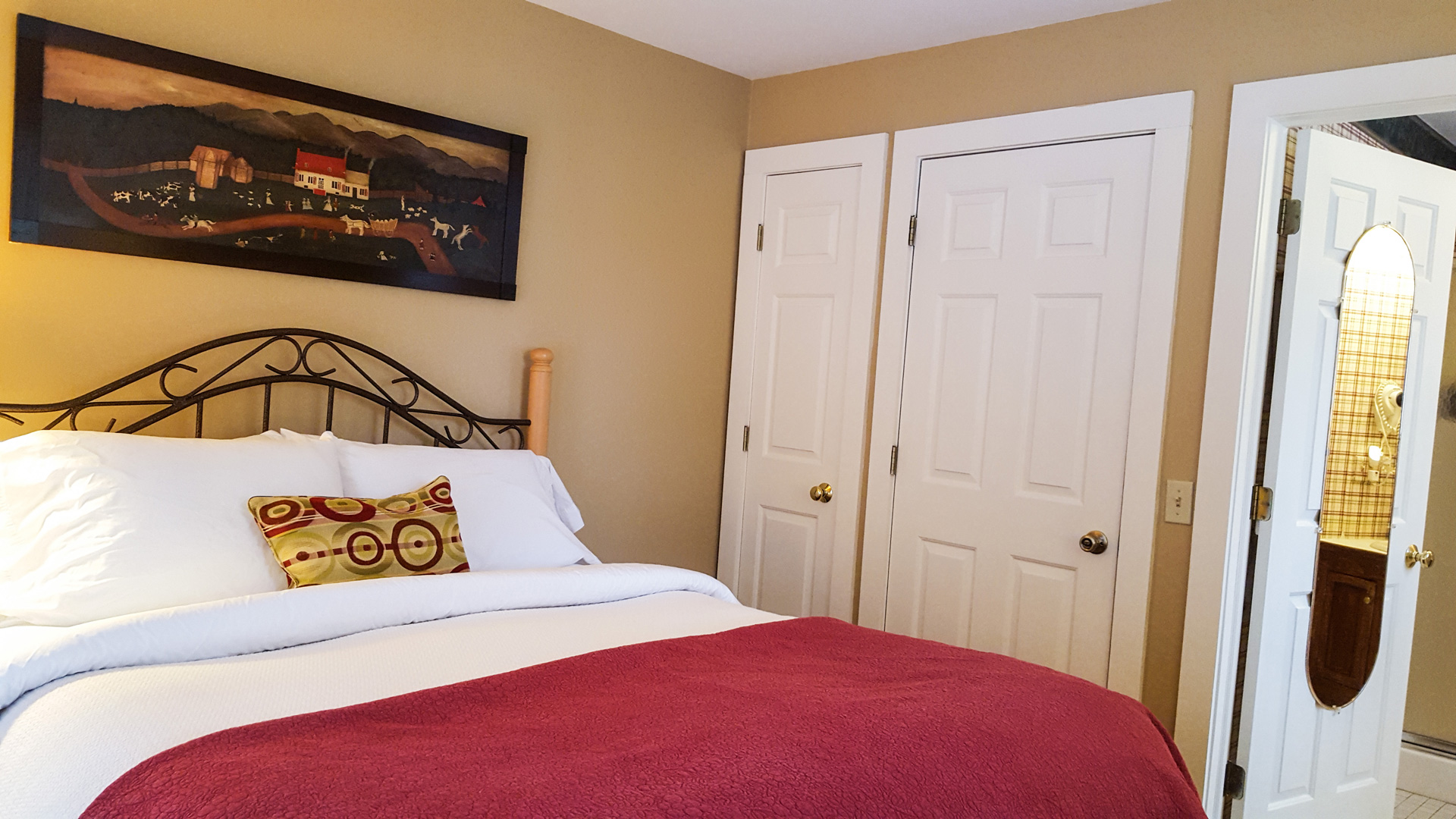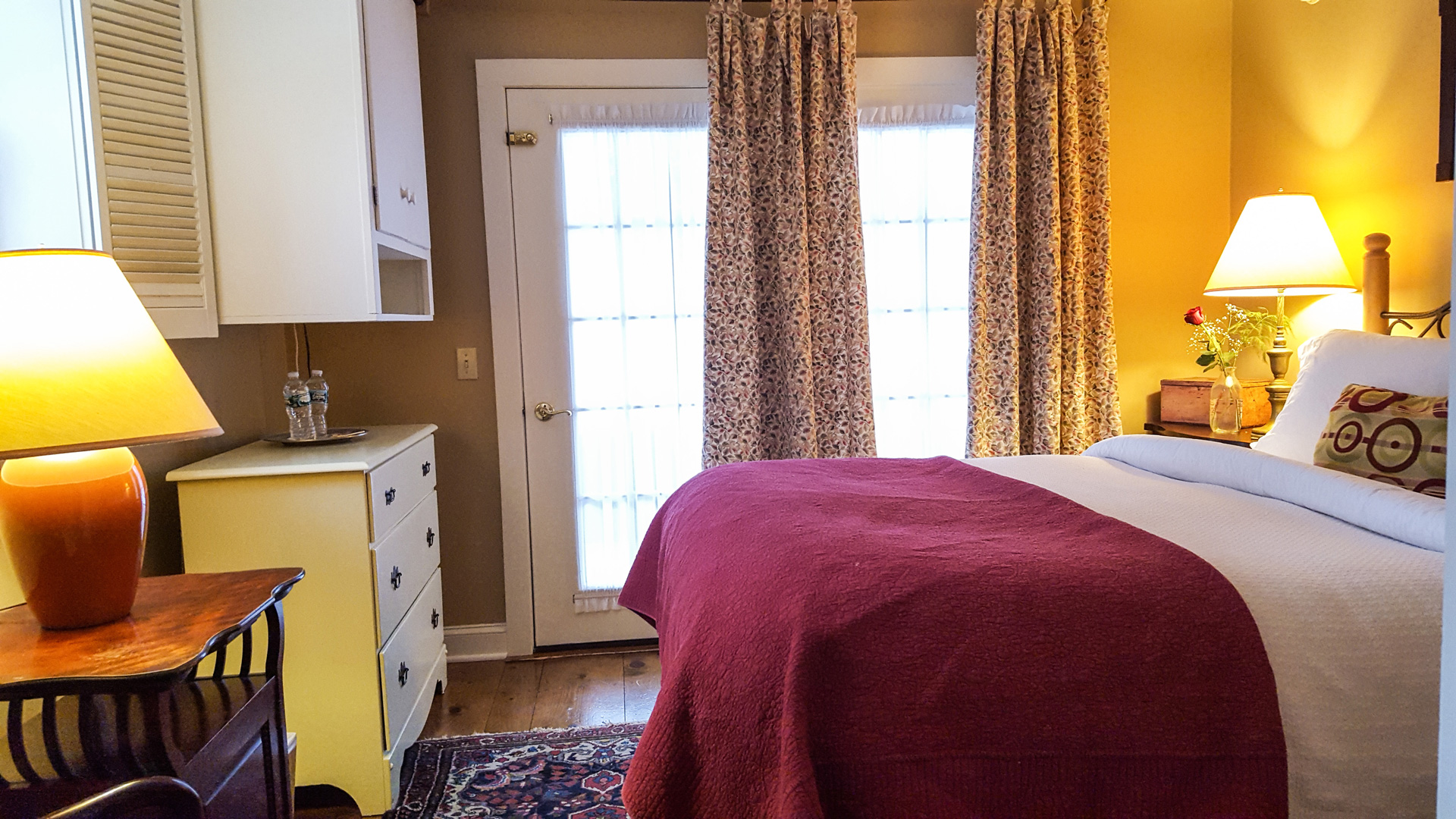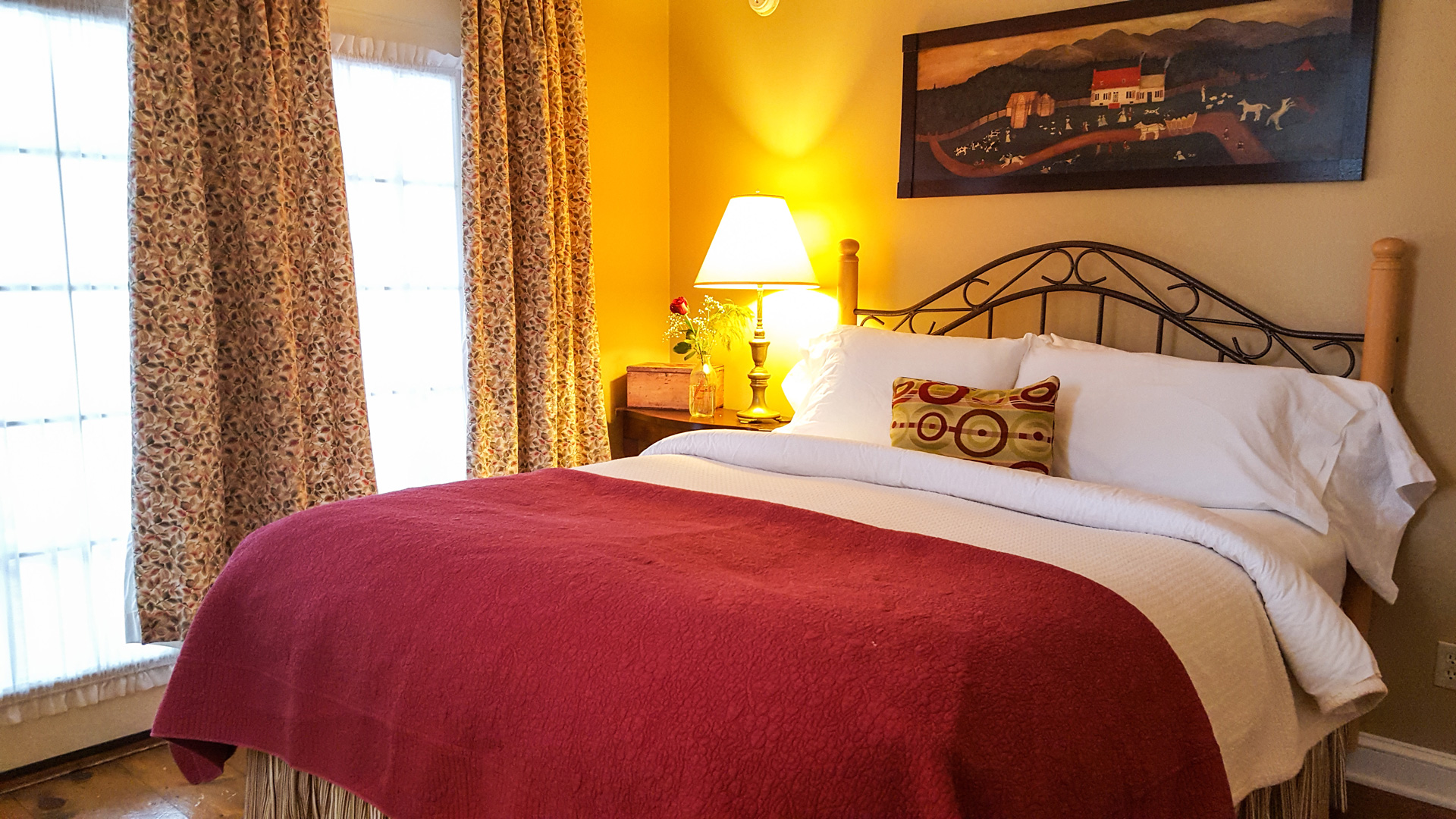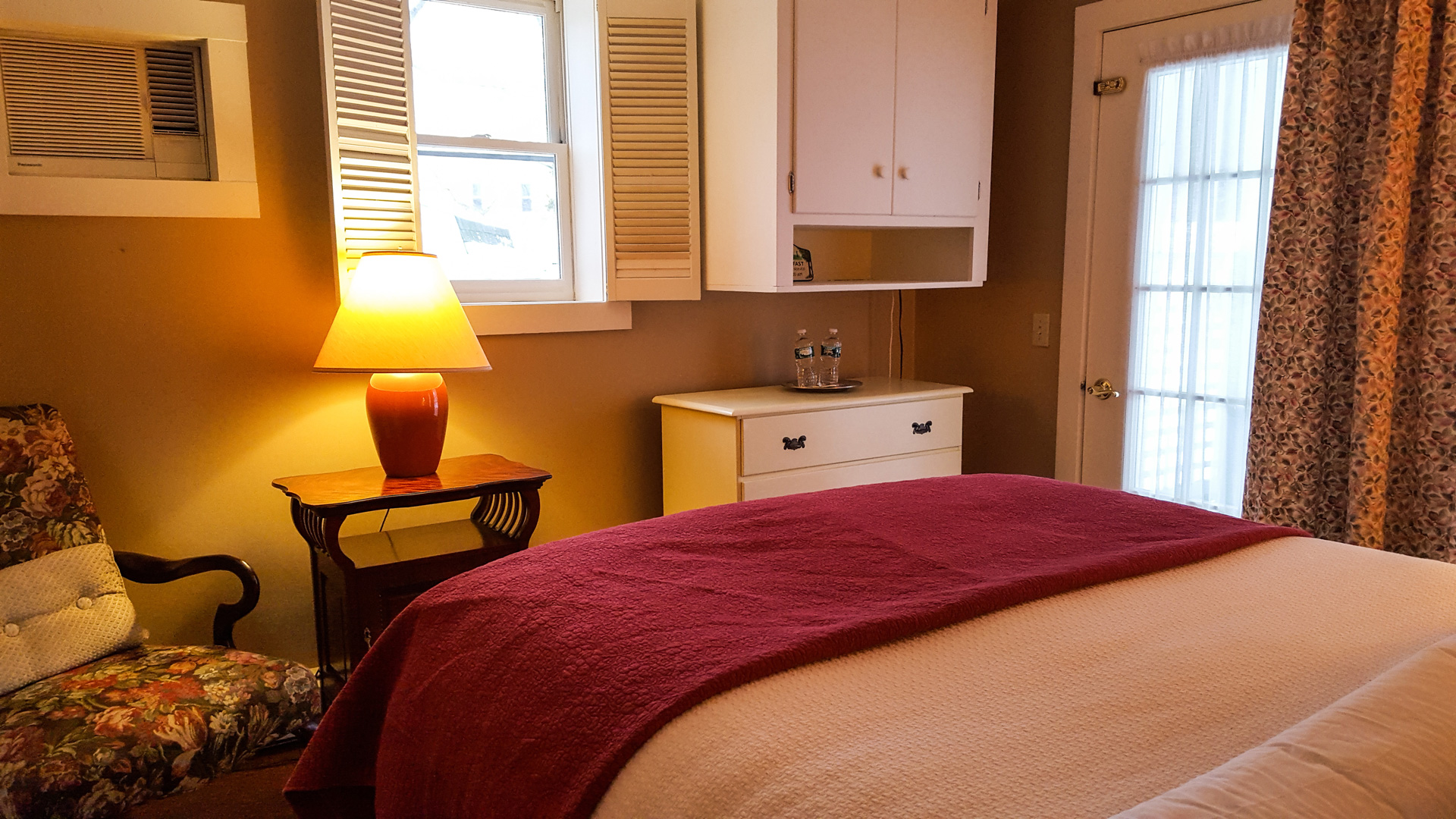 The Carriage House
The Carriage House is terrific alternative to the main Inn and is handicap accessible.
Inside, there are two rooms that can be rented separately or as a pair  One room is queen bedded and king or two twins.  Both have private bathrooms and share a kitchenette, a Living Room and an additional half bath.  All of our bathrooms include a hairdryer, shampoo and soap.
The Living Room has a television, gas fireplace, and two hideaway beds. A deck is attached to the back of the Carriage House, overlooking the backyard and the pool.
The Carriage House is well suited for any couple, especially those traveling together, or families.  Each bedroom is suited for double occupancy and with the two hideaway beds, the Carriage House can hold up to six people.